650+
Deals predicted
400
Projects scheduled
£20m+
Deal value
1.7m
Data points
Integrations
Data + interfaces

Sales pipeline

Reports and alerts
Brief
Businesses who can effectively forecast their revenue are able to make timely decisions on when and how to grow their teams.
This revenue forecast needed to mix the data from two departments; the sales department's new business deals as they progressed through the pipeline, and their project managent team's resoucing activites that booked each team member onto their active projects.
Outcomes
Using a series of automations, we used the live deals pipeline as an input to predict:
Probability of winning a deal
When a project would be likely to start
How many months the project revenue would be spread over
In parallel, we developed project recourse management tools to assign team members to projects, and book in their hours each week to ensure that everyone was kept busy, and we knew when a teammember would be free to take on something new.
This combination of data provided a complete, live report of all revenue across this and the next financial year.
Make hiring decisions ahead of time
We were also able to see clearly when we would need to expand the team to meet the demand of our future projects, which gave us time to find the right freelancer for the job, or if the data showed it to be sustainable, to start interviewing for a new permanent hire.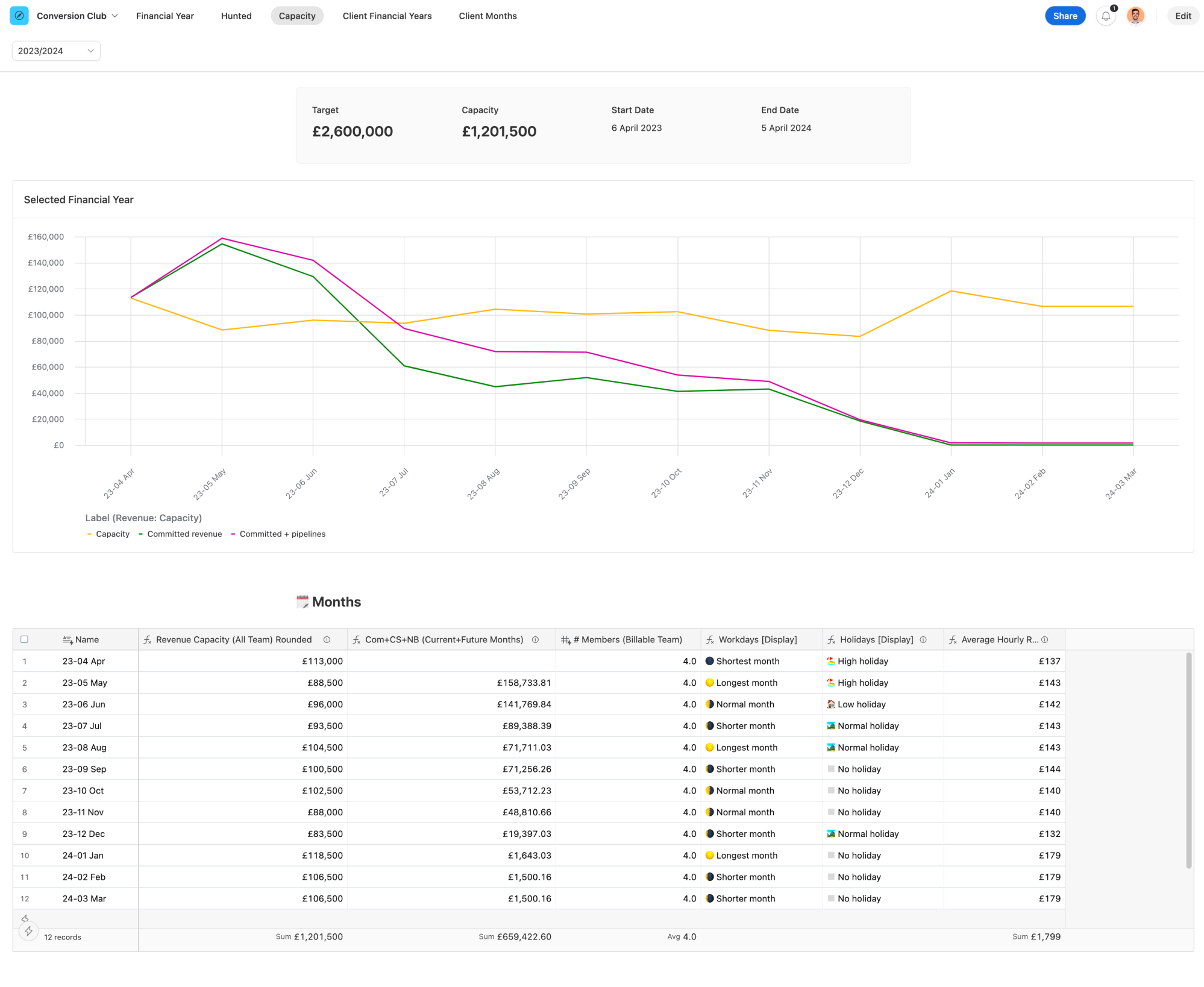 Tagged revenue
By implemented a global taxonomy for tagging both clients and projects by company size, industry, product type and service type, we were able to see a full view of what types of projects were becoming more prevalent.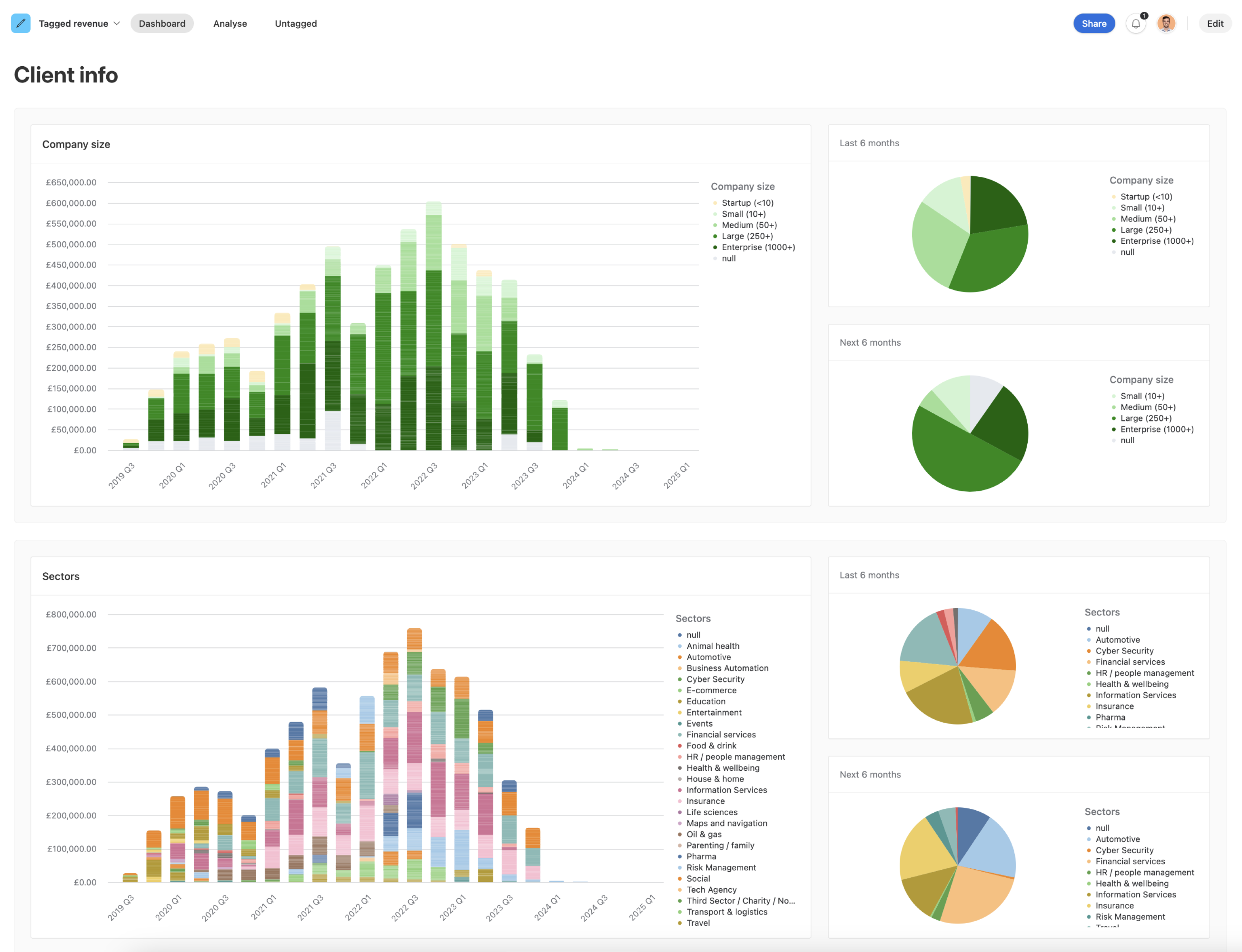 Ghost / unknown pipeline
Our live deals pipeline could forecast our revenue based on all of the deals we _know about_, what about the deals we'll receive from now on that we haven't seen yet? We took a 90-day sample of the average # of leads we received, our win rate, the average deal size and project duration and used that to project a baseline of revenue from 'future projects' into our revenue forecast.
Automations


🔮 Predict win date from Pipedrive deal


💫 Create daily, weekly, monthly revenue from each live deal


🔔 Send weekly digest of next 3 months revenue
Documentation
Solutions need solid documentation to scale. Our entire suite of finance tools had their own documentation maintained inside of Notion.